Educational Qualification
B.C.S. Sant Gadge Baba Amravati University, Amravati Computer Sciences (2008)
M. Sc Sant Gadge Baba Amravati University, Amravati Geo-informatics (2011)
Ph.D. Sant Gadge Baba Amravati University, Amravati Environmental Science (2016)

Summary of Experience (as on 10.01.2018)
| | | |
| --- | --- | --- |
| Duration | Institution/Industrial | Designation |
| 02.06.2010 to 02.05.2012 | Synergy Eng. Envi. Sol., Thane | GIS Engineer |
| 04.06.2012 to 16.09.2016 | Maharashtra Remote Sensing Application Center, Nagpur, and Joint Director Agriculture Amravati | Remote Sensing and GIS Associate |
| 17.09.2016 to 22-11-2018 | All India Coordinated Research Center for Dryland Agriculture, Dr. PDKV, and Akola | Senior Research Fellow |
| 26.11.2018 to Till Date | CAAST-CSAWM, MPKV, Rahuri, Ahmadnagar Maharashtra | Research Associate |
| 01.06.2013 to 30.04.2015 | Shri Arts, Comm. & Science College Akola | Assistant Professor |
Awards
C. B. Pande, R. S. Patode, M. B. Nagdeve, K. N. Moharir, and M. B. Dongardive (2018) Application of GIS And Remote Sensing For Water Conservation Planning And Management of The Purna Watershed In Akola District of Maharashtra Best Paper Award in the National Conference on Water, Environment & Society (NCWES - 2018)04 - 06 June, 2018at JNTUH, Hyderabad, India.

M. B. Nagdeve, R.S. Patode, R.S. Mali, C.B. Pande awarded First Prize for best poster presentation in a national seminar on "Rainfed Agriculture in India: Perspectives and Challenges" organized by Dr.Panjabrao Deshmukh Krishi Vidyapeeth, Akola and Maharashtra Society of Extension Education during 7-9, December 2016 at Akola.

M. B. Nagdeve, R. S. Patode, C. B. Pande, V. V. Gabhane and A. P. Karunakar with Received Best Oral Presentation Award entitled on"Impact Assessment through GIS-based approach of rainwater harvestings on drainage line for developing groundwater regime" during National Seminars on Recent Trends in Plant Sciences and Agricultural Research (PSAR-2018):, 11th-12th January, 2018, and organized by Zonal Agricultural Research Station (MPKV), Solapur, D.B. F. Dayanand College of Arts and Science, Solapur and Contemporary Research in India.
Life Member of Professional Societies
Indian Society of Dryland Agriculture, CRIDA, Hyderabad
Research Publications
Citation H-Index: 05, i10 Index-02 and Number of Citations: 67
Research Papers in Journal: 36

Full length Research Papers in the Proceedings of Conferences/Seminars: 17

Books Chapter/Technical Bulletins: 02

Reviewers of Springer Journal: 08
Training
Attended the Three Months "GIS Certified Course in Geoinformatics at the Nagpur."

Attended training programme on Applications of Remote Sensing and GIS in Agricultural development during 18-8-2014 to 22-08-2014 at the National Institute of agricultural extension
management, Hyderabad.

Attended training programme on Tier-II Training Course from 01-12-2014 to 05-12-2014 at Central Ground Water Board, Central Region, Nagpur.

Attended the Silver Jubilee Biennial Workshop of AICRPDA organized by CRIDA, Hyderabad and Dr. Panjjabrao Deshmukh Krishi Vidyapeeth, Akola at AICRPDA Akola center in 17-21 January, 2017.
Special topis of interest:
RS and GIS Application in natural resource management.

Remote Sensing and GIS
Team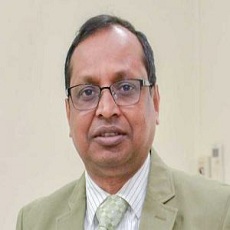 Dr. Manzul Kumar Hazarika
B.Tech. (Ag.Engg.), M. Tech. (Ag. Engg), ME (RS-GIS) Ph. D. (Civil Engg) Asian Institute of Technology, Bangkok, Thailand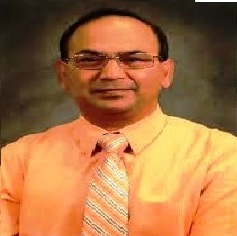 Ganesh C. Bora
M.Eng. Ph.D. Associate Professor, Precision Agriculture and Machinery Systems Dept. of Agricultural and Biological Engineering Mississippi State University, Mississippi State, MS 39762 Tel: +1- 662-32