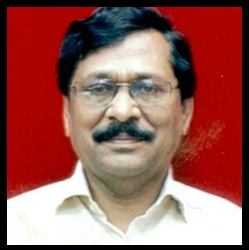 Dr. Narendra Namdev Firake,
---
Recruitment of Contractual Staff
M.Tech.(IDE), Ph.D.(Irrigation & Drainage Engg.),
Educational Qualifications
B. Tech. (Agril. Engg) with CGPA 3.26/4.00, securing First Class from MPKV, Rahuri (June, 1983)
M.Tech. (IDE) with CGPA 3.62/4.00 securing First Class from MPKV, Rahuri (Oct., 1987)
Ph. D. (Irrigation & Drainage Engg.) with CGPA 7.99/10.00 from MPKV, Rahuri (Des., 2016)
Summary of Experience (as on 12-12-2017)
In the cadre of Assistant Professor: 20 Years , 8 months

In the cadre of Associate Professor: 9 Years and 3 months
Teaching and Learning
Taught various subjects to graduate and postgraduate students and performed other related tasks such as exam paper setting/ examining/ evaluation of students at MPKV, Rahuri.
Recognized University teacher to supervise/ guide Post Graduate Students of MPKV, Rahuri .
Guided International Students: Total -03 students.
Guided Indian students: Total-26 PG students and 19 B. Tech. projects from MPKV, Rahuri
Participation in the course curricula development of different subjects as per different state level committees ICAR's V Dean
Member of academic/ education and research related statutory bodies
Board of Studies in Irrigation and Drainage Engineering, MPKV, Rahuri (Invited Member) since 2006.
Secretary, Board of Studies in Irrigation Water Management
State Level Committee on Micro Irrigation since 2006.
State Level Committee on Protected Cultivation since 2006.
Joint Inspection Team for Micro Irrigation in Maharashtra.
Co-Director, ICAR Summer School-1997 & Short Course-1998.
Variety Release Committee on Horticultural crops
Committee on Pomegranate spacings
Fellow /Life member of Professional Societies(India)
Life member of the Indian Water Resources Society
Life member of the Indian Society of Agricultural Engineering
Externally Funded Projects
Principal Investigator, Precision Farming Development Centre, MPKV, Rahuri. Total Outlay: 4 Crores (till today).
Co- Principal Investigator, Standardization & Evaluation of Micro Irrigation Methods for Oil Seeds Crops (Groundnut and Castor). Total outlay 3.42 lakhs.
Research Publications
Research Papers in Journals: 56
Papers presented in conferences/seminars: 10
Full length Research Papers in the Proceedings of Conferences/Seminars: 12
Books:10, Booklets: 03, Folders: 24, Manuals: 03, Proceeding: 07
Awards
Best Poster Presntation Award for the Research Papers entitled 'Precision Farming of Banana with Colour Plastic Mulch' in the International Conference on "Global Climate: Implications for Agriculture and Water Sectors" held at WALMI, Aurangabad during 14-16 December, 2017.
Master Trainer in 1 Greenhouse Operator and 2 Micro Irrigation Technician by ASCI, New Delhi.
Training Courses Completed: 8
Extension Activities:
Expended the package of practices of protected crops, technical knowhow of plasticultural technologies and precision farming to the farmers and Govt. officers of the Maharashtra State through trainings (150 no.) and television talks and radio talks (52 no.).
Team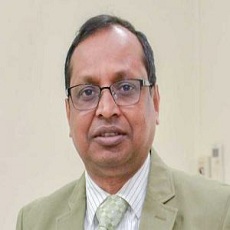 Dr. Manzul Kumar Hazarika
B.Tech. (Ag.Engg.), M. Tech. (Ag. Engg), ME (RS-GIS) Ph. D. (Civil Engg) Asian Institute of Technology, Bangkok, Thailand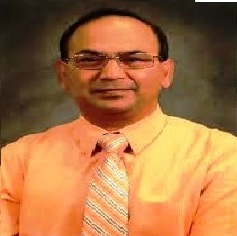 Ganesh C. Bora
M.Eng. Ph.D. Associate Professor, Precision Agriculture and Machinery Systems Dept. of Agricultural and Biological Engineering Mississippi State University, Mississippi State, MS 39762 Tel: +1- 662-32