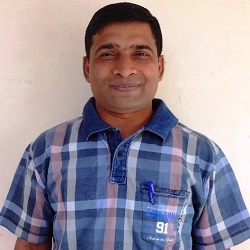 Dr. Sunil Arun Kadam
---
IT officer
B.Tech. (Ag.Engg.), M. Tech. (IDE), Ph. D. (IDE)
Educational Qualification
B. Tech. (Agril. Engg) with CGPA 8.52/10, securing First position from MPKV, Rahuri (1997)
M.Tech. (IDE) with CGPA 8.55/10.00 from MPKV, Rahuri (2000)
Ph. D. (IDE) with CGPA 8.85/10.000 from MPKV, Rahuri (2015)
Summary of Experience (as on 10.01.2018)
In the cadre of Junior Research Assistant : 03 years and 03 months

In the cadre of Assistant Professor : 10 years and 03 months
Teaching and Learning
Participated in the course curricula development of different subjects in Irrigation and Drainage Engineering as per ICAR's IV Dean, V Dean (for UG courses) and NCG (for PG courses)
Taught various subjects to graduate and postgraduate students and performed other related tasks such as exam paper setting/ examining/ evaluation of students at MPKV, Rahuri.
Recognized University teacher to supervise/ guide Post Graduate Students of MPKV, Rahuri
Guided 3M. Tech Students and 8 B.Tech. projects (16 students)
In-plant Training Co-ordinator in the Department of Irrigation and Drainage Engineering for RS and GIS application related trainings since 2010.
Life Member of Professional Societies
Institution of Engineers (India)

Indian Society of Agricultural Engineers (ISAE)

Indian Society of Remote Sensing (ISRS)

Association of Agro meteorologist (AAM)
Externally Funded Projects
ICAR-IWMI Project on Enhancement of the Water Productivity in Canal Commands as Co-Investigator
RKVY Project "Irrigation Water Requirement Advisory Services", as Co-Investigator
RKVY Project, " Enhancement of groundwater recharge through open and bore wells as Co-Investigator
Research Publications
Citation H-Index: 2 and Number of Citations: 16
Research Papers in Journal: 22
Full length Research Papers in the Proceedings of Conferences/Seminars: 9
Autors of Books/Technical Bulletins: 3
Editorial Committee Member of Books: 1
Awards
ISAE Convention Memorial Gold Medal for being First in B.Tech. (Ag. Engg.) in 1997

Shri. Bancilal Mulchand Dayama Gold medal for being First in B.Tech. (Ag. Engg.) in 1997

Engineering Achievement Award from Ahmednagar Local Centre of Institution of Engineers (India) for "Excellent performance and remarkable work in engineering field" in 2015.
Special topics of interest:
RS and GIS applications in Water Resource management.

Irrigation water management
Team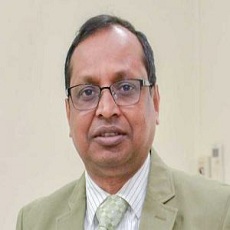 Dr. Manzul Kumar Hazarika
B.Tech. (Ag.Engg.), M. Tech. (Ag. Engg), ME (RS-GIS) Ph. D. (Civil Engg) Asian Institute of Technology, Bangkok, Thailand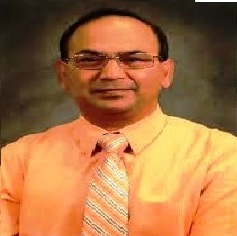 Ganesh C. Bora
M.Eng. Ph.D. Associate Professor, Precision Agriculture and Machinery Systems Dept. of Agricultural and Biological Engineering Mississippi State University, Mississippi State, MS 39762 Tel: +1- 662-32