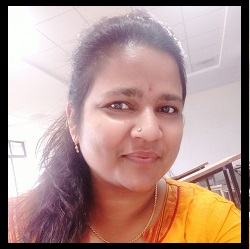 Er.Mangal Patil
---
Research Associate- IDE
Education Qualifications
Degree

University of Board

Year of Passing

% Marks

Remark

SSC

Maharashtra State Board

2004

75.73

Distinction

HSC

Maharashtra State Board

2006

72.50

Ist Class

B. Tech

(Agri Engg)

MPKV, Rahuri

2010

79.30

Ist Class

M. Tech

(IDE)

MPKV, Rahuri

2012

78.20

Ist Class

PhD

(IWME/SWE)

MPUAT, Udaipur

Pursuing

83.70

Distinction

Professional Experience
Position

Name of Institute

Period

From

To

Trainee Design Engineer

Global Design Centre, Netafim Irrigation Pvt. Ltd. Pune

April, 2013

July , 2013

Assistant Professor

Dr. D Y Patil CAE&T, Talsande, Kolhapur, Maharashtra

August 20, 2016

December 25, 2016

Assistant Professor

Dr. D Y Patil CAE&T, Talsande, Kolhapur, Maharashtra

August 1,

2017

May 24,

2019





Membership of professional bodies
Life member, Indian Society of Agricultural Engineers, LM-10904
Life member, Association of Agrometeorologists, LM-969
Member, International Journal of Agricultural Engineering, Muzzafarabad, U. P.
Member, Indian Association of Soil and Water Conservationists, Dehradun (AM-43)

Thesis
Ph.D. (IWME/SWE)

Assessing the Impacts of Climate Change using SWAT-GIS Interface for a River Basin

M. Tech

(IDE)

Studies on yield response of cucumber (Cucumis Sativus L.) to shading percentage of shade net and fertigation

B. Tech

(Agri Engg)

Development and performance evaluation of pedal operated Maize Sheller

Knowledge Purview
Downscaling of meteorological parameters; Statistical Downscaling with SDSM; GCM; Scenarios; climate projections

Hydrological Modelling with Soil and Water Assessment Tool (SWAT); its application in climate change impact assessment

Development of GIS database to establish a central geodatabase allows capturing, storing, managing, and publishing GIS data;

Map Symbology; Metadata updation and preparation of GIS Data Dictionary; Preparation of all type of thematic maps; Technical mapping and scientific analysis using GIS, Remote Sensing data;

Use of ERDAS Imagine 9.2 for satellite image processing and preparation of LULC

Academic Achievements
1.

Awarded DST-INSPIRE FELLOWSHIP for Ph.D. Research work, 2013-2017 (25000/-

+10% HRA, p.m.)

2.

Qualified NET examination in the subject Land and Water Management Engineering, 2015

3.

Awarded University merit scholarship for M. Tech (Agril. Engg.), 2010-11

4.

Maharashtra Council of Agricultural Education and Research Exam (MCAER) 11th rank, 2010

5.

Indian Council of Agricultural Research (ICAR) Junior Research Fellowship, All India merit rank 99th, 2010

6.

National Service Scheme Programme for 240 hours, sponsored by Government of India, Ministry of Human Resource Development of Youth Affairs and Sports, New Delhi




Special Training related to specialization
Sr. No

Name of Training

Organized at

Sponsors, if any

Duration

From

To

1.

Summer Training

Pune Zilla Dudh Utpadak Sangh Maryadit, Pune

Katraj Dairy

2nd Jun, 2008

31st Jun, 2008

2.

Summer Training

Central Farm Machinery Training and Testing Institute

Ministry of Agriculture, GOI

2nd Jun 2009

26th Jun 2009

3.

Summer Training

Hi-Tech Agriculture and Floriculture Centre, College of Agriculture, Pune

ICAR

15th May 2011

16th Jun 2011

4.

Outreach programme entitled "Remote Sensing, Geographical Information System & Global Navigation Satellite System"

College of Technology and Engineering, Udaipur; Organized by Indian Institute of Remote Sensing, Indian Space Research Organization, Department of Space, GOI

National Natural Resources Management System (NNRMS)

4th Aug 2014

4th Aug 2014

5

CEP course on "Regional

Modelling of Climate Change"

Indian Institute of Technology, Bombay

DST

9th Mar 2015

12th Mar 2015

6.

Outreach programme entitled "Geospatial Technologies for Urban Planning"

College of Technology and Engineering, Udaipur

Organized by Indian Institute of Remote Sensing, Indian Space Research Organization, Department of Space, GOI

National Natural Resources Management System (NNRMS)

11th Feb. 2016

15th Mar. 2016

7.

Abhigyan 2019

International Student Conference

Kolhapur Institute of Technology's College of Engineering, Kolhapur

3rd March, 2019

8.

Online course "Resource Management in Rainfed Drylands"

A five week online course jointly organized by Indian Institute of Technology, Kanpur and commonwealth of learning

6 May, 2019

Additional Duties/charges
Presiding officer, Internal Complaint Committee, 2017-till date

Incharge, Quality circle-staff based activity, 2017-till date

Member, Library committee, 2018-19

Member advisor, debate & Elocution, Student council, 2018-19

Faculty representative, Anti-ragging committee, 2018-19

Major advisor, B. Tech research projects

External Invigilator for practical examination

Paper evaluation of semester end theory examinations

Reviewer of Bioinfo publications, 2014

Sports Achievements
| | |
| --- | --- |
| 1. | Won Weightlifting game at District level in 63 kg group, Sangli District, Maharashtra State. |
| 2. | Participated in Intercollegiate Volleyball tournaments at MPKV, Rahuri. |
| 3. | Represented Mahatma Phule Agricultural University in 13th Maharashtra Inter-University Volleyball Tournament Sports meet, Ashwamedh, 2009 held at Dapoli. |
Computer language/research softwares/models known
Language known: C, C++
Software tools: SVC HR-1024 (Spectroradiometer), DGPS system, ETo Calculator (Penman-Monteith), VTFIT, CropWAT etc.
Software's/Models: ArcGIS 10.1, ArcView32a, Statistical DownScaling Model (SDSM), ERDAS Imagine 9.2, ArcSWAT 2012, IDRISI Selva, SPSS etc.
Personal Information
Father Name

:

Shri. Adagounda Satgounda Patil

Mother Name

:

Smt. Kamal Adagounda Patil

Date of Birth

:

2nd October 1988

Blood group

:

B+

Nationality

:

Indian

Gender

:

Female

Marital status

:

Unmarried

Language known

:

English, Marathi, and Hindi

Strength

:

Positive attitude, Hard work and social nature

Hobbies

:

Dancing, Playing Badminton, Reading

Corresponding Address

:

Department of Irrigation and Drainage Engineering,

Dr. D. Y. Patil College of Agricultural Engineering and Technology, Talsande (Kolhapur)-416 112

Permanent address

:

Near Jain Mandir, A/P – Aitwade Budruk, Tal – Walwa, Dist – Sangli. Maharashtra (India), Pin – 415 401.
I hereby declare that the information in this document is accurate and true to the best of my knowledge.
Publications
| | | |
| --- | --- | --- |
| Sr. No. | Category of Publication | Numbers |
| a | A number of a research paper published in national and international journal/proceedings | 09 |
| b | A number of books published | 07 |
| c | A number of the popular article/non-referred proceeding paper, conferences, book chapter, presented an extended summary, etc. | 36 |
| d | A number of Mass awareness literature (booklet) published | 04 |
| e | Machine Development/Recommendations/technologies released | 03 |

a. Publication in National/International Journals
Sr.

No.

Author

(s)

Title of Paper/

publication

Name of Journal/

publisher

Volume/

Issue/

ISBN No.

Year of Publication

NAAS Rating

1.

M. A. Patil & A. D. Bhagat

Yield response of cucumber (Cucumis Sativus L.) to shading

percentage of shade net

International Journal of Agricultural Engineering

7(1);

243-248

April, 2014

2.75

2.

S. B. Patil, A. D. Chendake, M. A. Patil, S. G. Pawar, R. V. Salunkhe, S. S. Burkul

Development and performance evaluation of pedal operated maize sheller

International Journal

of Advanced Research

2(9);

561-567

Sept, 2014

Impact Factor: 6.118

3.

A. D. Bhagat & M. A. Patil

Water excess/deficit studies at different seasons (bahars) of

pomegranate (Punica granatum L.) cultivation

International Journal of Agricultural Engineering

7(2);

323-327

Oct, 2014

2.75

4.

A. D. Bhagat & M. A. Patil

Probability distribution functions of weekly reference crop

evapotranspiration for Solapur district of Maharashtra

International Journal of Agricultural Engineering

7(2);

399-401

Oct, 2014

2.75

5.

Mangal Patil & S. B. Gadge

Yield response of cucumber (Cucumis Sativus L.) to different

fertigation levels

International Journal of Agricultural Engineering

9(2);

145-149

Oct, 2016

2.75

6.

Mangal Patil, S.B. Gadge & S.D. Gorantiwar

Economics of cucumber (Cucumis Sativus L.) grown under shade

net house with different fertigation levels

International Journal of Agricultural Engineering

10(1);

1-9

Apr, 2017

4.43

7.

P.R. Landge, M. Kothari, S.R. Bhakar, P.R. Patil and M.A. Patil

Design and Evaluation of Software Tool for Optimal Design of

Sprinkler Irrigation System

International Journal of Current Microbiology and Applied Sciences

7(2); 2660-677

2018

5.38

8.

Mangal Patil, Mahesh Kothari, S. D. Gorantiwar, and P. K. Singh

Application of Statistical Downscaling Model for Long Lead

Rainfall Prediction in Ghod Catchment of Upper Bhima River

Basin

Journal of Agricultural Research and Technology

42(3); 99-110

Dec, 2017

4.18

9.

Mangal Patil, M. Kothari, S. D. Gorantiwar, and P. K. Singh

Runoff simulation using the SWAT model and SUFI-2 algorithm in Ghod catchment of upper Bhima river basin

Indian Journal of Soil Conservation

47(1);

1-7

March, 2019

5.20




b. Publications of Books
Sr.

No.

Author

(s)

Title of Paper/

publication

Name of

publisher

ISBN No.

Year of Publication

1.

Arun Bhagat and Mangal Patil

Land and Water Management Engineering (Specially compiled for JRF, SRF, GATE, NET, ARS & Forestry Examination)

(2 editions, 2015 & 2018)

Jain Publications, New Delhi

978-81-8360-206-8

2018

2.

Mangal Patil, Shailendra Gadge, Arun Bhagat

Protected Cultivation Technology Efficient Production under Shed-Net

Lap – Lambert Publishing house, Germany

978-3-659-33788-8

2013

3.

Pallavi Pawar, Mangal Patil, Vidya Mandave

Drainage Coefficient Development Through Rainfall Analysis

978-3-659-45677-0

2013

4.

Vidya Mandave, Mangal Patil, Pallavi Pawar,

Hydraulic Performance Evaluation Investigation of Mini - Sprinkler Irrigation System

978-3-659-45163-8

2013

5.

Swapnali Kale, Mangal Patil, M. G. Shinde

Runoff Estimation Modelling Green-Ampt an Efficient Method

978-3-659-37618-4

2014

6.

Rajanee Salunkhe, Mangal Patil, M. M. Deshmukh

Irrigation Scheduling Response of Wheat to IW/CPE

978-3-659-43183-8

2013

7.

Manisha Chavan, Mangal Patil, Arun Bhagat

Osmotic dehydration of Sapota Slices A Mass Transfer Phenomenon

978-3-659-54943-4

2014
c. Publication of Abstracts/Full paper in Proceedings of conferences
Sr. No.

Author(s)

Title of Paper/

publication

Details of Conference

Year

1.

Arun D. Bhagat, Mangal A. Patil, and Punam Mhetre

Methodology to Study the Hydrologic Response of a Watershed to Land Use Changes by using RS and GIS

AISRAWDEP

The Institution of Engineers, Ahmednagar Local Centre

5-6 Sept 2013

2.

Ragini Dashora, Yogita Dashora, Upma Sharma, Pratibha Katara, and Mangal Patil

Development of Rainfall-Runoff Models for Gauged Micro Agricultural Watershed in Bhilwara

District

National Conference on Hydrology

with Special Emphasis on Rain Water Harvesting (NCHRWH-2013); Poornima Group of Institutions, Jaipur

15-16 Nov 2013

4.

Arun Bhagat, Mangal Patil, Ragini Dashora and Yogita Dashora

Modeling Techniques to Assess the Hydrological Impacts of Climate Change

National Conference on Hydrology

with Special Emphasis on Rain Water Harvesting (NCHRWH-2013); Poornima Group of Institutions, Jaipur

15-16 Nov 2013

5.

Mangal A. Patil and Arun D. Bhagat

Methodology to Integrate GIS-based Techniques for Watershed Management

National Conference on Hydrology

with Special Emphasis on Rain Water Harvesting (NCHRWH-2013); Poornima Group of Institutions, Jaipur

15-16 Nov 2013

6.

Ragini Dashora, Yogita Dashora, Upma Sharma, Pratibha Katara, Mangal Patil, and Arun

Bhagat

Rooftop Water Harvesting in Rural Areas for Waning Water Scarcity

National Conference on Hydrology

with Special Emphasis on Rain Water Harvesting (NCHRWH-2013); Poornima Group of Institutions, Jaipur

15-16 Nov 2013

7.

Mangal Patil, Arun Bhagat, Yogita Dashora and Ragini Dashora

Rainwater Harvesting: A Lifeline for Human Well – Being and Eco-System

National Conference on Hydrology

with Special Emphasis on Rain Water Harvesting (NCHRWH-2013); Poornima Group of Institutions, Jaipur

15-16 Nov 2013

8.

Arun D. Bhagat & Mangal A. Patil

Best Management Strategies to Control Storm Water (Runoff) Pollution

National Conference on Sustainable Water Resources Development and Management (SWARDAM-2013)

2013

9.

Mangal A. Patil & Arun D. Bhagat

Sustainable Irrigation Water Management: A Dynamic Approach

National Conference on Sustainable Water Resources Development and Management (SWARDAM-2013)

2013

10.

Arun D. Bhagat & Mangal A. Patil

Climate Change and Water Resource Management: Adaptation Strategies for Protecting People and the Environment

National Conference on Sustainable Water Resources Development and Management (SWARDAM-2013)

2013

11.

Mangal A. Patil & Arun D. Bhagat

Study of Different Fact Sheets for Onsite Wastewater Treatment Systems Technology

National Conference on Sustainable Water Resources Development and Management (SWARDAM-2013)

2013

12.

Arun D. Bhagat, Mangal A. Patil, Ragini Dashora and Upma Sharma

Role of IT and Precision Technologies in Agriculture: Its Scope of Adoption in India

XXVI National Convention of Agricultural Engineers

the Institution of Engineers (India)

Udaipur Local Centre, Udaipur (RAJ.)

NCAE-2013 'Precision Agriculture for Sustainable Food Production'

February 15-16, 2013

13.

Arun D. Bhagat, Mangal A. Patil, and Yogita Dashora and Upma Sharma

Information and Communication Technology: Application in Different Agricultural Era's

XXVI National Convention of Agricultural Engineers

the Institution of Engineers (India)

Udaipur Local Centre, Udaipur (RAJ.)

NCAE-2013 'Precision Agriculture for Sustainable Food Production'

February 15-16, 2013

14.

Arun D. Bhagat, Mangal A. Patil Upma Sharma, and Yogita Dashora

Integrated Land and Water Resources Conservation Plans, Policies and Its Benefits

XXVI National Convention of Agricultural Engineers

the Institution of Engineers (India)

Udaipur Local Centre, Udaipur (RAJ.)

NCAE-2013 'Precision Agriculture for Sustainable Food Production'

February 15-16, 2013

15.

M. A. Patil, S. B. Gadge, S. D. Gorantiwar, & A. D. Bhagat

Economics of Cucumber (Cucumis Sativus L.) Grown under Shade Net House with Different Fertigation Levels

Engineering Technologies for Sustainable Agriculture through Natural Resource Management; the Institution of Engineers, Ahmednagar Local Centre

2014

16.

M. A. Patil, S. B. Gadge, S. D. Gorantiwar, & A. D. Bhagat

Yield Response of Cucumber (Cucumis Sativus L.) to different Fertigation Levels

Engineering Technologies for Sustainable Agriculture through Natural Resource Management; the Institution of Engineers, Ahmednagar Local Centre

2014

17.

A. D. Bhagat, S. D. Gorantiwar, H. K. Mittal, & M. A. Patil

Water requirement of Pomegranate Orchards for Solapur District of Maharashtra

Engineering Technologies for Sustainable Agriculture through Natural Resource Management; the Institution of Engineers, Ahmednagar Local Centre

2014

18.

A. D.

Bhagat, D. T. Meshram, H. K. Mittal, S. D. Gorantiwar and M. A. Patil

Water Requirement of Pomegranate

(Punica granatum L.) Orchards for Season December-July (Ambe Bahar)

National Seminar Cum Exhibition Pomegranate for Nutrition, livelihood Security and Entrepreneurship Development, ICAR-NRSC on Pomegranate, Solapur

5-7 Dec 2014

19.

A. D. Bhagat, D. T. Meshram, H. K. Mittal, S. D. Gorantiwar and M. A. Patil

Planning and Climate Shifting of

Pomegranate (Punica Granatum L.) Orchards management for Ambe Bahar (December-

July)

National Seminar Cum Exhibition Pomegranate for Nutrition, livelihood Security and Entrepreneurship Development, ICAR-NRSC on Pomegranate, Solapur

5-7 Dec 2014

20.

Mangal Patil & Arun Bhagat

Yield response of cucumber (Cucumis Sativus L.) to different fertigation levels

48th ISAE Convention

21-23 Feb 2014

21.

Mangal Patil & Arun Bhagat

Economics of cucumber (Cucumis Sativus L.) grown under shade net house with different fertigation levels

48th ISAE Convention

21-23 Feb 2014

22.

Arun Bhagat & Mangal Patil

Water requirement of pomegranate (Punica granatum L.) orchards for season August to March (Hasta Bahar)

48th ISAE Convention

21-23 Feb 2014

23.

Arun Bhagat & Mangal Patil

Water Balance parameters and a climatic shift in season June-December (Mrig bahar) of pomegranate (Punica granatum L.) of Solapur district, Maharashtra

48th ISAE Convention

21-23 Feb 2014

24.

M A Patil, S B Gadge, A D Bhagat, Yogita Dashora & Ragini Dashora

Yield Response and Economics of Cucumber grown under shade net with different shading percentage and fertigation level

49th ISAE Convention

23-25 Feb 2015

25.

A D Bhagat, H K Mittal, M A Patil & Ragini Dashora

Water requirement of Pomegranate (Punica granatum L.) for season December-July (Ambe Bahar)

49th ISAE Convention

23-25 Feb 2015

26.

A D Bhagat, S D Gorantiwar, M A Patil & Upma Sharma

Suitability of Pomegranate seasons (bahars) for optimum production

49th ISAE Convention

23-25 Feb 2015

27.

A D Bhagat, M A Patil, Yogita Dashora and Upma Sharma

Drought investigation through rainfall analysis for different stations of Solapur district (Maharashtra)

49th ISAE Convention

23-25 Feb 2015

28.

A D Bhagat, S D Gorantiwar M A Patil, P G Popale & V R Mandave

Estimation of Pomegranate Evapotranspiration for orchard management using Artificial Neural Network

49th ISAE Convention

23-25 Feb 2015

29.

Upma Sharma, Yogita Dashora, Ragini Dashora, Mangal Patil & Arun Bhagat

Sustainable agriculture intensification and its enabling environment

49th ISAE Convention

23-25 Feb 2015

30.

Yogita Dashora, Upma Sharma, Ragini Dashora, Mangal Patil, Pratibha Katara & Arun Bhagat

Agriculture Engineering & Mechanization for Sustainable Agriculture in Rajasthan

49th ISAE Convention

23-25 Feb 2015

31.

Upma Sharma, Ragini Dashora, Yogita Dashora Mangal Patil & Arun Bhagat

Role of Agricultural Engineering to Meet Future Food Security Challenges in India

49th ISAE Convention

23-25 Feb 2015

32.

A D Bhagat, M A Patil, P B Chavan, V R Mandave & P S Wankhede

Water requirement of pomegranate orchards for Solapur district of Maharashtra (India)

49th ISAE Convention

23-25 Feb 2015

33.

Yogita Dashora, Ragini Dashora, Upma Sharma, Mangal Patil & Rohit Choudhary

Emergence and status of climate-smart agriculture: In the Indian perspective

49th ISAE Convention

23-25 Feb 2015

34.

Ragini Dashora, Upma Sharma, Yogita Dashora, Mangal Patil & Arun Bhagat

Integrated Water Resource Management for Sustainable Development in Agriculture

49th ISAE Convention

23-25 Feb 2015

35.

Mangal Patil, Mahesh Kothari, S. D. Gorantiwar, and P. K. Singh

Application of Statistical Downscaling Model for Long Lead

Rainfall Prediction in Ghod Catchment of Upper Bhima River

Basin

CCAW2017: International seminar on Global Climate Change: Implications for Agriculture and Water Sectors, WALMI, Aurangabad

14-16 Dec 2017

36.

Mangal Patil, Mahesh Kothari, S. D. Gorantiwar and P. K. Singh

Runoff simulation using the SWAT model and SUFI-2 algorithm in Ghod

the catchment of upper Bhima river basin

53rd ISAE Annual Convention and International Symposium on Engineering Technologies for Precision and Climate-Smart Agriculture

January 28-30, 2019

ISAE-2019/

SWC/

HGIM-04


d. Publication of Booklets/newspaper articles/magazine articles/mass awareness articles
| | | | |
| --- | --- | --- | --- |
| Sr. No. | Name | Type | Project Name |
| 1. | Marvi Manthan | Farmer's leaflet | Managed Aquifer Recharge at Village Intervention Project |
| 2. | Agrowon | News Paper | Automation in Greenhouse |
| 3. | Agrowon | News Paper | Power Tiller |
| 4. | Shetiguru | Magazine | Terrace Gardening |
Machine development/Recommendation/Technologies Released
| | | |
| --- | --- | --- |
| Sr. No. | Details | Year |
| 1. | Development and Performance evaluation of pedal operated Maize sheller | 2010 |
| 2. | Yield response of cucumber to fertigation and shading percentage of shade nets got recommendations in Joint Agrosco held at BSKKV, Dapoli | 2014 |
| 3. | Design, fabrication and performance evaluation of low-cost sand filter | 2017 |