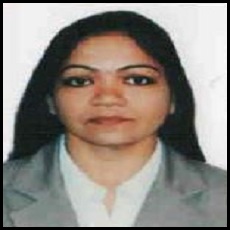 Dr. Jayashree Shivaji Pachpute
---
Co-Principal Investigator,Pune Sub Campus Center
M.Tech.(IDE), Ph.D.(IWM),Post Doc (Land and Water Productivity)
Educational Qualification
B. Tech. (Agril. Engg) with CGPA 3.15/4.00, securing First Class from MPKV, Rahuri (June, 1988)
M.Tech. (IDE) with CGPA 3.85/4.00 securing Gold Medal & Distinction from MPKV, Rahuri (June, 1990)
Ph. D. (IWM) with CGPA 3.60/4.00 from MPUAT, Udaipur (July 2002)
Post Doc. (Land and Water Productivity) International Water Management Institute, Pretoria, SA(Feb,2009)
Summary of Experience (as on 12-12-2017)
In the cadre of Assistant Professor: 12 Years ,

In the cadre of Associate Professor: 3 Years and 4 months
Teaching and Learning
Taught various subjects to graduate and postgraduate students and performed other related tasks such as exam paper setting/ examining/ evaluation of students at MPKV, Rahuri.
Recognized University teacher to supervise/ guide Doctoral (Ph.D.) and Post Graduate Students of MPKV, Rahuri and Sokoine Agricultural University, Morogoro, Tanzania.
Guided International Students: Total -18 students, As major advisor: 2 Ph.D. students & 3 M.Sc. students, As Co-advisor: 2 Ph. D. Students & 5 M. Sc. students and as Research mentor (IWMI) :2 Ph. D. students & 4 M.Sc. Students
Guided Indian students: Total-8 students, 2 M. Tech Students and 2 B. Tech. projects (7 students) from MPKV, Rahuri
Expert Faculty for Farmers Study Tour to European Countries
Head, Studies Abroad Guidance Cell, College of Agriculture,Pune year 2010-2014
Participation in the course curricula development of different subjects as per different state level committees ICAR's IV Dean, V Dean
Member of academic/ education and research related statutory bodies
Board of Studies in Irrigation and Drainage Engineering, MPKV, Rahuri (Invited Member) since 2003.
Fellow /Life member of Professional Societies(India)
Life member of the Institution of Engineers (India)
Life member of the Indian Water Resources Society
Life member of the Indian Association of Hydrologists
Life member of the Indian Society of Agricultural Engineering
Externally Funded Projects
Principal Investigator- RKVY project, Rain-runoff water harvesting storage tanks for Smallholder Farming Systems, Developmental Research and Outreach, Total Outlay: 119 lakhs.
Post Doctoral Scientist (Land and Water Productivity)- Smallholder System Innovation Program: Strategies of water for food and environmental security in drought prone tropical and sub-tropical agro-ecosystems of Pangani (Tanzania) and Thukela (South Africa) river basins of Africa, Funded by SIDA. Research, Guidance, Outreach, Project management. Total Outlay, IWMI component: 300 lakhs.
Principal Investigator- RS and GIS based Decision Support System for Integrated Irrigation Planning of Mula Irrigation Command Area, Rahuri funded by ICAR, Research. Total outlay 36.20 lakhs
Co-investigator, Characterization of Groundwater Pollution Hazards of Rahuri Sugar Factory, Shri Shivajinagar, Research, Total outlay 9.00 lakhs.
Research Publications
Research Papers in Journals: 24
Papers presented in conferences/seminars: 30
Full length Research Papers in the Proceedings of Conferences/Seminars: 5
Books: 4, Booklets: 5
Awards
Jindal Gold Medal for securing highest CGPA in MTech
Ford foundation Fellowship for South Asian Women Researcher for PhD
Distinguished Service Award by Indian Society of Agril. Engineers, 2004-05
Post Doctoral Fellowship, International Water Management Institute
Best Poster Award for Research paper, International Seminar on Global Climate Change: Implications for Agriculture and Water Sectors held at WALMI Aurangabad.
Team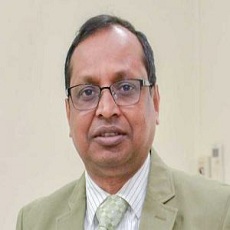 Dr. Manzul Kumar Hazarika
B.Tech. (Ag.Engg.), M. Tech. (Ag. Engg), ME (RS-GIS) Ph. D. (Civil Engg) Asian Institute of Technology, Bangkok, Thailand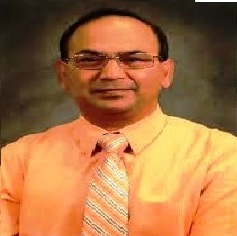 Ganesh C. Bora
M.Eng. Ph.D. Associate Professor, Precision Agriculture and Machinery Systems Dept. of Agricultural and Biological Engineering Mississippi State University, Mississippi State, MS 39762 Tel: +1- 662-32