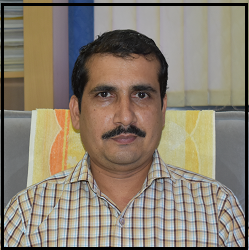 Dr. Pawan Laxminarayan Kulwal
---
Environment Sustainability officer
M. Sc. (Agril.), Ph. D. (Genetics & Plant Breeding)
Educational Qualification
B. Sc. (Agril.) with CGPA 8.77/10/00, Top Scorer in the University from Dr. PDKV, Akola (1998)
M.Sc. (Genetics & Plant Breeding) with CGPA 8.64/10.00 from Dr. PDKV, Akola (2000)
Ph. D. (Agril. Botany with specialization in Genetics & Plant Breeding) from Ch. Charan Singh University, Meerut, UP (2005)
NET (Plant Breeding) conducted by ASRB, New Delhi (2001)
Summary of Experience (as on 24-12-2017)
In the cadre of Assistant Professor: 4 Years and 5 months

In the cadre of Associate Professor: 8 Years and 1 month (including 11 months experience as Post Doc at Cornell University, Ithaca, USA from Nov. 2010 to Sept. 2011 as part of BOYSCAST Fellowship of DST)
Teaching and Learning
Participated in the course curricula development of different subjects as per different state level committees (MCAER); and ICAR's, V Dean (for UG courses)
Taught various subjects to postgraduate students and performed other related tasks such as exam paper setting/ examining/ evaluation of students at MPKV, Rahuri.
Recognized University teacher to supervise/ guide Doctoral (Ph. D.) and Post Graduate Students of MPKV, Rahuri and earlier at Dr. PDKV, Akola.
Guided 11 M.Sc. students and guiding 4 Ph. D students.
Member of academic/ education and research related statutory bodies
Board of Studies in Agricultural Botany, Dr. Panjabrao Deshmukh Kishi Vidyapeeth, Akola as Member Secretary (2007 to November 2009)
Member of Institute Management Committee of ICAR-National Institute of Abiotic Stress Management, Malegaon, Baramati as DG-ICAR nominee (from July 2017 to July 2020).
Member of Professional Societies
Life Member of National Academy of Biological Sciences, Chennai (from 2015).
Life Member of National Academy of Sciences India (NASI, Allahabad from 2010).
Externally Funded Projects
ICAR: "Pigeonpea Genomics Initiative" as Co-PI (2006 to 2009; total funding ~35.00 lakhs)
DBT: "Deployment of molecular markers in chickpea breeding for developing superior cultivars with enhanced disease resistance" as Co-PI (2009-10 till 2013-14; total funding ~Rs. 27 lakhs
Ministry of Agriculture, GoI: "Delivering more produce and income to farmers through enhancing genetic gains for chickpea and pigeonpea" as PI (2017-18 to 2019-2020; total funding Rs. 53.00 lakhs)
Research Publications
Citation H-Index: 21 and Number of Citations: 2235 (source: Google Scholar)
Peer Reviewed International Journals: 37

Peer Reviewed National Journals: 11

As Book/ Compendium Chapters: 08

In Proceedings/ Newsletters: 07

Popular Articles: 02
Editorial Committee Member: 2 Journals (PLOS ONE; Journal of Agril. Research & Technology)

Reviewer for more than a dozen international journals
Awards
Associateship of the National Academy of Agricultural Sciences (NAAS) 2014.
BOYSCAST Fellowship of DST, Govt. of India for 2009-10.
Platinum Jubilee Young Scientist Award of the National Academy of Sciences India (NASI, Allahabad) for the year 2008.
INSA Medal for Young Scientist of the Indian National Science Academy (INSA, New Delhi) for the year 2007.
Dr. Norman Borlaug International Agril. Science& Technology Fellowship for training at the University of California, Davis, USA during Oct-Nov 2006.
International Society for Plant Molecular Biology' Travel Award to attend XIII Plant & Animal Genome Conference held at San Diego, USA, January 15-19, 2005.
Senior Research Fellowship from the CSIR, New Delhi for Ph.D. research work.
University Merit Scholarships for the B.Sc. & M.Sc. degree programmes.
Team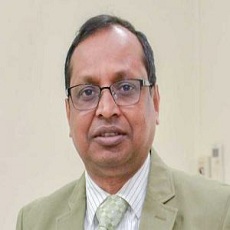 Dr. Manzul Kumar Hazarika
B.Tech. (Ag.Engg.), M. Tech. (Ag. Engg), ME (RS-GIS) Ph. D. (Civil Engg) Asian Institute of Technology, Bangkok, Thailand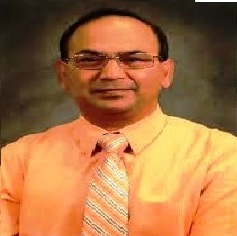 Ganesh C. Bora
M.Eng. Ph.D. Associate Professor, Precision Agriculture and Machinery Systems Dept. of Agricultural and Biological Engineering Mississippi State University, Mississippi State, MS 39762 Tel: +1- 662-32