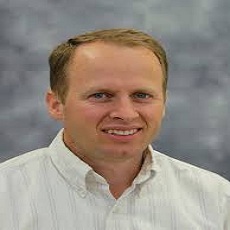 R. Troy Peters
---
Ph.D., P.E. Extension Irrigation Engineer and Associate Scientist, 24106 N. Bunn Rd., Prosser, WA 99350. E-mail: troy_peters@wsu.edu. Phone: (509) 786-9247
Troy Peters has an in-depth technical knowledge in irrigation engineering and management, as well as practical experience in various modes of agriculture and irrigation water management systems from surface irrigation to drip. He has given over 300 different extension presentations on wide range of topics to groups of farmers, consultants, and educators. Besides his research work on irrigation scheduling, deficit irrigation strategies, irrigation system automation, and irrigation system hydraulic analysis, he has written many extension publications targeted towards lay audiences and practical irrigation water management. He has put on numerous demonstration projects on various aspects of different irrigation technologies. He has developed simple tools that farmers find practical and usable to improve water management.
Education
Ph.D. Irrigation Engineering. Utah State University. May 2003
B.S. Manufacturing Engineering. Brigham Young University. April 1997.
International Emphasis, and Korean Language Minor.
Licenses/Certifications
Licensed Professional Agricultural Engineer (PE). Washington. # 44143
Certified Agricultural Irrigation Specialist (CAIS), Administered through the Irrigation Association (IA).
Professional Experience
Extension Irrigation Engineer/Associate Scientist. Mar. 2006 – Present
Washington State University. Irrigated Agriculture Research and Extension Center. Prosser, WA. 80% extension, 20% research appointment. Irrigation education for improved irrigation water management. Irrigation related research including deficit irrigation, irrigation automation, crop cooling, and irrigation timing studies.
Agricultural Engineer/Post-doctoral Research Scientist. Jul. 2003 – Feb. 2006
USDA – ARS, Conservation and Production Research Laboratory, Bushland, TX
Research on center pivot automation using crop canopy temperature as a water stress indicator, using GPS for center pivot positioning, canopy temperature mapping using sensors mounted on center pivots.
Research Assistant. Aug. 2000 – Jun. 2003
Utah State University, Logan, UT
Irrigated pasture research. Crop growth modeling.
Manufacturing Systems Engineer. May 1997 – Jun. 2000
Motorola, Semiconductor Products Sector, MOS13, Austin, TX Manufacturing Systems Engineer
Korean Language Teacher. Aug 1994 - Apr 1996
Brigham Young University, Provo, UT
Taught the Korean language, interpersonal, and teaching skills
Publications relevant to the proposed area: 17
Team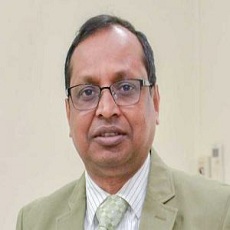 Dr. Manzul Kumar Hazarika
B.Tech. (Ag.Engg.), M. Tech. (Ag. Engg), ME (RS-GIS) Ph. D. (Civil Engg) Asian Institute of Technology, Bangkok, Thailand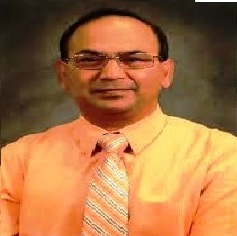 Ganesh C. Bora
M.Eng. Ph.D. Associate Professor, Precision Agriculture and Machinery Systems Dept. of Agricultural and Biological Engineering Mississippi State University, Mississippi State, MS 39762 Tel: +1- 662-32